Back To Our Services
Manual swing gates are beautiful and simple, but they can be one of the most impractical designs available. That is especially true if you don't have the required space to operate them conveniently or safely. If you've ever had an accident where your swing gate has swung out and collided with a person or your vehicle, you may be interested in looking into other options that could prove more suitable to your circumstances.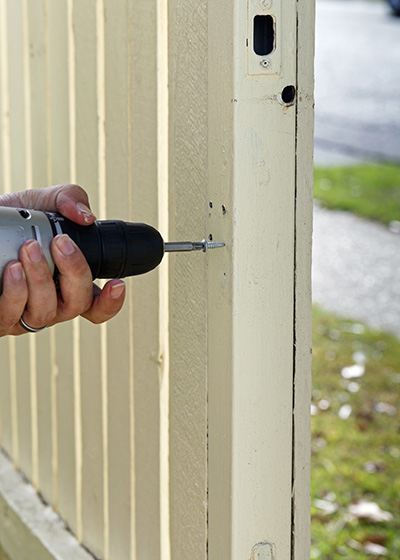 Sliding gates are often made with panels that roll when closed. Both wing and sliding gates can be automated to make life easier, but swing gates will always require significantly more room to operate effectively.
Manual swing gate repair and maintenance can usually be relatively straightforward. In terms of day to day upkeep, all it takes is strong well lubricated hinges for them to work smoothly for long periods of time. But even a smooth manual swing gate can become an inconvenience. Especially to the disabled or aging. Having to open and close the gate in the rain or harsh conditions every time you want to leave the house can be a nightmare.
The heavier the gate the more dangerous it is. Heavy wooden manual gates are popular for their dramatic aesthetic. But such weight uncontrolled can inflict a great deal of damage to vehicles, limbs and children. Modern gate systems can incorporate sensors that halt and reverse the gate should objects or people enter its path.
Professional Installation
Garage Door Repair Richardson can help by offering quick and professional troubleshooting service, review of your current gate setup, and provide expert advice on the possible risks within your situation and suggest upgrades that would be most applicable to your needs.
Back To Our Services